ERIN-KRG/IRAQ Program
---
A joint Approach to sustainable return
Program objective and Target groups
The European Reintegration Network (ERIN) Program supports returnees from different "ERIN partner countries" to return to the Iraqi Kurdish Region.All groups of returnees, either they return voluntarily or non- voluntarily, are given the chance to be supported by the program.Target groups with special needs, among them families with underage children, elderly people and people with medical needs could be provided with tailor made components to facilitate the reintegration process.

Background
---
"European Technology and Training Centre", ETTC, is providing reintegration services and facilities in Iraq for the Iraqi returnees from different European countries. One of the reintegration programs that ETTC facilitates is the ERIN program (European Reintegration Network program) co-funded by the European Asylum, Migration and Integration Fund.This program is being implemented through the coordination of the ERIN Program Management Unit in the Netherlands.
Mission
---
The European Technology and Training Centre was founded in 2009 in Iraq as a developing foundation to provide different projects. The ETTC provides capacity building, Reintegration and Humanitarian activities in Iraq. The projects are designed after detailed and professional assessments arranged by the experts in these fields with support by European organizations.
ETTC has a solid experience in the fields of return and reintegration and runs several reintegration projects with different European countries.
Geographical coverage
---
Airport Pick-up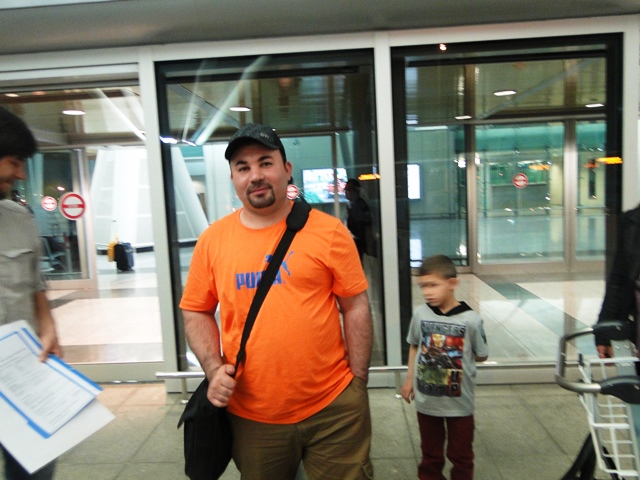 Airport pick-up: and arrival assistance to your home destination. (upon returnee's request).
Counselling
Introducing the reintegration support to make a qualified choice.
Housing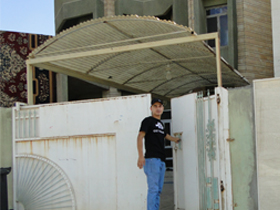 Assisting returnee in finding and/or accessing adequate housing.
Busness Start-up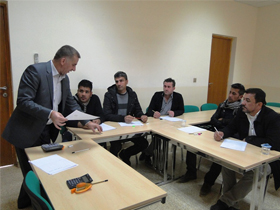 Assisting the development of a business idea based on a business plan.
Job Placement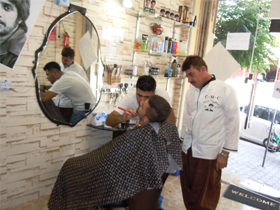 Providing information about job opportunities and chances on the labor market and how to apply for jobs.
Finding appropriate schools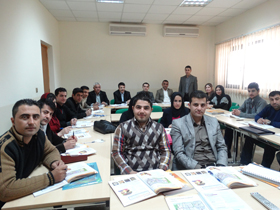 Assisting returnees in finding appropriate schools for the children and if needed for adults. Family returnees face difficulties in finding proper schools for their children therefore, the ETTC will guide them for making better choices for their children's schooling issues.
Vocational Training and further education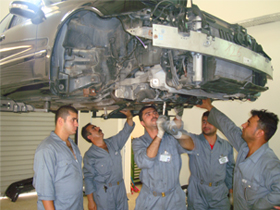 Referring to training courses to enhance professional skills.
Social and medical support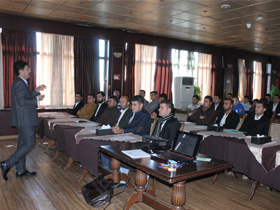 Providing information on where and how to access public or private health facilities, including mental health care.
Legal Support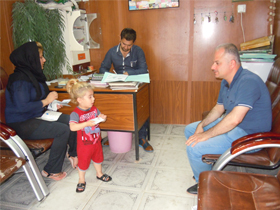 Referral and support concerning the administrative requirements of the country.
Family tracing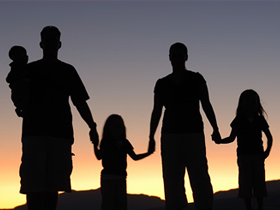 Providing family tracing service for UAM.
Monitoring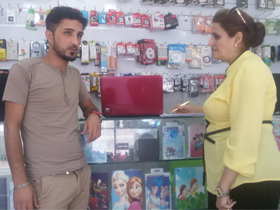 Following up and monitoring each case for one year (optional).
Contact Addresses
Chnar Mustafa : ETTC Main Office, Project Officer
Email address:erbil@ettc-iraq.net
Contact Number: +964 750 457 24 85
Skype address: ETTC-Erbil-Chnar
---
Jasim Q.Ali : ETTC Duhok Office
Email address:dohuk@ettc-iraq.net
Contact Number: +964 750 331 70 01
Skype address: ETTC Duhok-Jasim
---
Nawzad M.Saeed : ETTC Suleimanyia Office
Email address:sulem@ettc-iraq.net
Contact Number: +964 750 104 58 39
Skype address: ettc-suly-nawzad
---
Hajjaj M. Hussein:Head of ReintegrationProgram,ETTC Main Office
Email address:drei@ettc-iraq.net
Contact Number: +964 750 423 57 67
Skype address: hajaj.mustafa
---
Emergency Tel no.24/7
Contact Number: +964 750 727 90 95
ETTC working days and hours (Erbil, sulaimanyia, and Duhok):
From Sunday to Thursday at 8:30 to 17:30 Iraqi local time.
ERIN PARTNERS
---
| | |
| --- | --- |
| Australia | Department of Immigration and Border Protection |
| Austria | The Federal Ministry of Interior of Austria (MoI-Austria) |
| Belgium | Federal Immigration Office and Federal Agency for the Reception of Asylum Seekers |
| Denmark | Ministry of Foreign Affairs |
| Finland | Finnish Immigration Service (MIGRI) |
| Germany | Federal Office for Migration and Refugees-BAMF |
| Greece | European and Development Programs Division (EDPD) |
| Italy | Ministry of Interior |
| Luxembourg | Ministry of European and Foreign Affairs |
| Malta | Ministry of Home Affairs and National Security |
| Netherlands | Repatriation and Departure Service (R&DS) – Ministry of Security and Justice of the Netherlands |
| Norway | Norwegian Directorate of Immigration |
| Romania | General Inspectorate for Immigration |
| Spain | ntegration of Immigrants Migration Board |
| Sweden | Swedish Migration Agency |
| Switzerland | State Secretariat for Migration |
| United Kingdom | Home Office-Immigration Enforcement |