Good Governance in Public Administration
---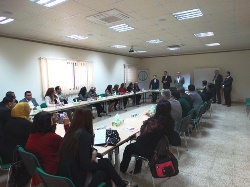 Thematic seminar held by ETTC under GGPA programme for KRG Employees by one of expat trainers.
One of the ETTC's core programmes is capacity-building to improve democracy, good governance, environment, human rights and the rule of law together with the Kurdistan Regional Government and the Central Government of Iraq. Since 2009 the ETTC has trained more than 5000 people from all different ministries under our Leadership Training Programme (LTP). This programme embrace ministers, directors and senior staff to junior staff. Experts from Germany, Sweden and other EU-countries are engaged as trainers to share knowledge and exchange experiences. The ETTC has, for example, offers advanced trainings for government spokespersons, in human rights, environmental policy, road safety, violence against women, public administration and etiquette and protocol.
Since 2009 the ETTC has contributed to the economic and democratic development of the Kurdistan Region of Iraq by offering a wide range of training, seminars, workshops, exhibitions and other events in cooperation with European partner countries. The German Federal Foreign Office and the Ministry of Planning of Kurdistan Regional Government are the main donors for LTP Courses.
In addition to the specialist subjects, government staff are offered language and computer training courses of up to three months. Before starting the language courses the government employees are put in a placement test to assess their existing capablities.
The GGPA (Good Governance in Public Administration) is not limited to Iraqi Kurdistan, although the location in Erbil has made it possible to offer strong support to the Kurdistan Region. The training courses have been offered to participants from other regions of Iraq and its federal Government too.
---
Electronic Tourism Seminar
---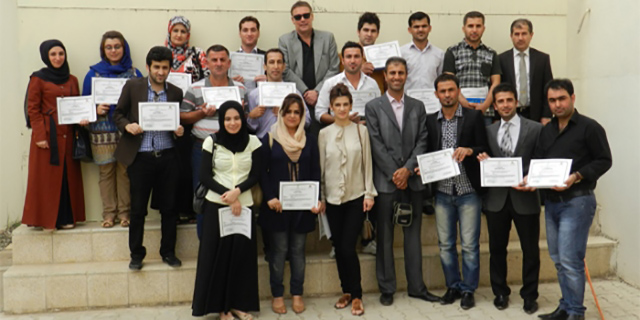 The ETTC hosted a seminar on Electronic Tourism. The trainer was Mr. Peter Englén who is CEO at Samhä llsnytta, senior consultant, former speech writer for the Minister of Education and Research in Sweden Car Tham, board member at UBAB, Signage and ETTC Iraq. The seminar was attended by 19 participants mostly employees in the Board of Tourism. They studied touristic trends. The importance of the internet was highlighted, as future tourists can choose more carefully from many opportunities when planning a trip, including flights, hotels, travel packages and reviews of other travellers. It is important to know how to present your offer through websites that can be accessible anywhere and everywhere and they should contain enough information for convincing the future tourist to visit your country or choose your service.
Team Building Seminar
---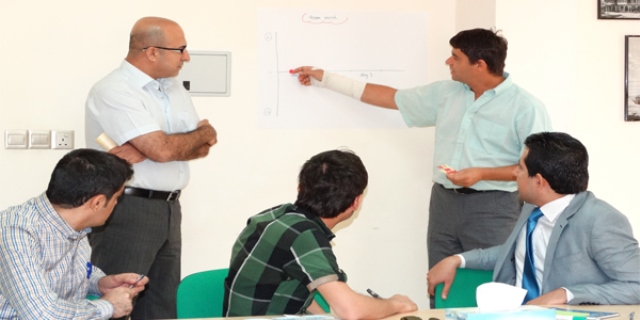 The ETTC held a three day seminar for 15 public sector employees on "Team Building" conducted by Dr. Gerhard Waczek from Austria. Team work is really important in an organization because most employees have work together to achieve a common goal. Knowing team management principles, building a cohesive team (Tuckman phases), and good communication between team members are essential. During the training were presented also the DISG profile and the dysfunctions that might appear in a team.