Success Stories
---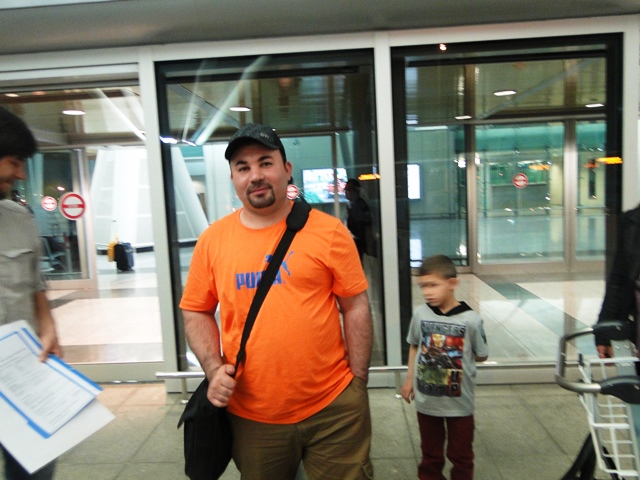 Returnee During his arrival to the Erbil International Airport and received by ETTC Team.
Iraqis returning to Iraq and Kurdistan Region from European countries can receive support to start their new life. The ETTC offers a training and job placement programme called the Reintegration Programme in Iraq (RPI). Within the RPI, returnees from selected European countries are supported at ETTC facilities in Erbil, Duhok and Sulaymaniyah in career and social reintegration through training offers and help with job placement. Interested persons offered customized consulting and information provided in both the host country and in Iraq. The aim of the programme is to improve the returnees employability to find a job matching their professional profile and working experience. Returnees can gain new skills and knowledge to improve their chances in the job market.
---
---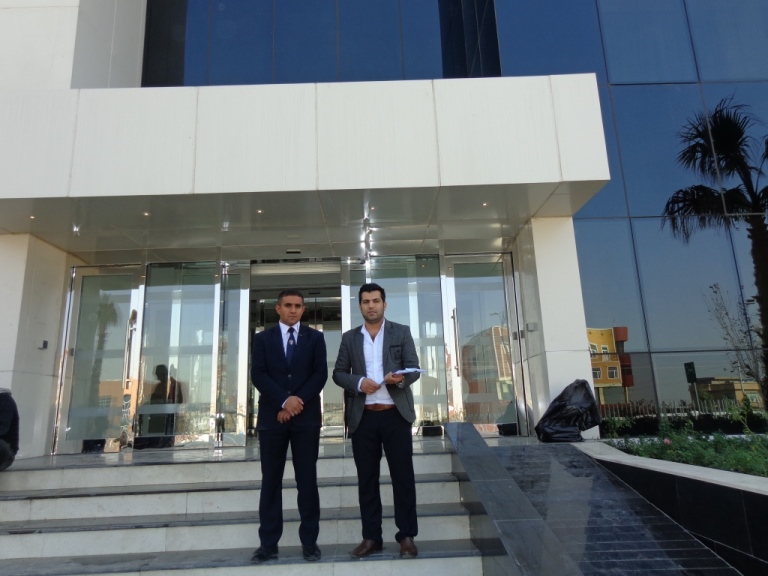 Mr. Saman Ahmed is a returnee from UK. He was born in 1978 in Sulaymaneya, and he has recently married, living with his wife happily and they wish to start a family. Mr. Khalil returned to the Kurdistan region in July 2013 and visited the ETTC-Sulaymaneya. The counsellor of reintegration at the ETTC explained different available reintegration support packages for returnees including Computer and English Language courses.
Mr. Khalil attended the orientation Seminar in October 2013. Then a placement test took place for Mr. Khalil who was not interested in any courses because he wanted to start working. The ETTC Staff supported him in finding a job as the returnee was jobless . After that, the ETTC found a suitable job for him in the Talon Company for general trading & security, which employed him at the Millennium Kurdistan Hotel and Spa.The returnee gained skills and became a supervisor.
The returnee is now so comfortable and he developed from all aspects of his life, mentally and emotionally, in his job he has gained more skills that he could have in a business and manage his own work. The support that was given by ETTC was the first step and facility to begin a new job, to reintegrate with his society.
---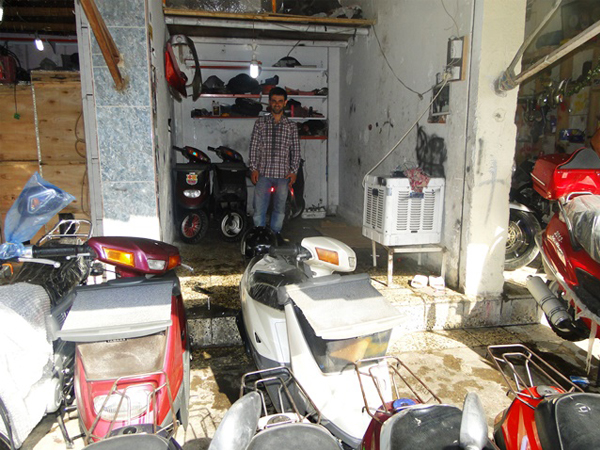 Mr. Ari Kamal is a returnee from France. He was born in 1984, in Erbil but decided to return because he had no work in Paris, although he had learnt some French.At Erbil airport he was received by his family and still lives with them.
He has been counselled by ETTC staff in Erbil and wanted to start a small business repairing bicycles and motorcycles. The reintegration team encouraged him and provided a ten day business start-up course and helped Ari in buying some of the shop's equipment and payed its rent for a few months. The returnee thankful for that the business start-up package offered by the ETTC allowed him to start a fulfilling life.