Vocational Training Center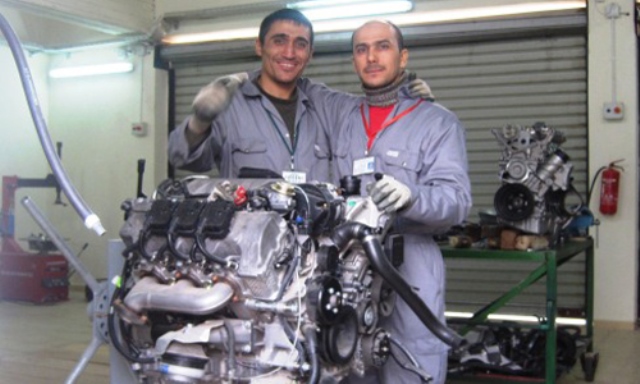 The ETTC offers vocational training. A Vocational Training Centre was built within premises of the ETTC and with the support of the UK government. The opening was attended by Dr John Jenkins, UK Ambassador to the Republic of Iraq and Safeen Dizayee, KRG Minister of Education in June 2010.
The VTC follows standard safety regulations to provide optimal training with spacious workshops for practical and class rooms for theoretical instructions.
Tailored courses can be offered for specific learner needs. Target groups have been local job seekers, returning job seekers from abroad and vulnerable groups. The training is open to men and women alike, and literacy and numeracy lessons are included into the curriculum when necessary.
The ETTC has experience with vocational training in:
Car mechanics & maintenance
Welding & metal works
Plumbing
Electrical works
Carpentry
Gastronomy:
Waiter, waitress & hospitality
Cooking & restaurant chef
Baking
Sewing
Hair dressing
Advanced courses include:
Cashier
Customer service
Business correspondence
Event management